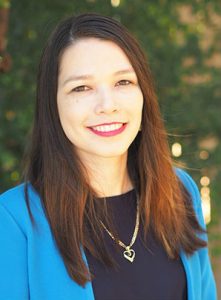 Specialist Dermatologist BPharm MBBS(Hons, Univ Medal) FACD
Dr Melissa Manahan, undertook her medical degree at The University of Queensland, graduating in 2010 with first class honours and  the University medal.
Her academic performance at medical school also saw her awarded:
The Herbert John Wilkinson Prize in Anatomy
HJ Windsor Prize and the Neville G Sutton Prize for the highest mark in the surgery rotation
The John F Dunkley memorial prize for the best results in the obstetrics, gynaecology and neonatology rotation
The John Bostock Prize in Psychiatry
The Raymond James Prize for the highest mark in the mental health rotation
Melissa undertook her dermatology training at the Queensland Institute of Dermatology, Nambour General Hospital, the Royal Brisbane and Women's Hospital, the Lady Cilento Children's hospital, and the Princess Alexandra hospital.  She spent the last 6 months of her training here at Central Brisbane Dermatology, working closely with Dr Erin McMeniman and Adj Associate Professor Greg Siller.
In recognition of her successful Fellowship exam performance with The Australasian College of Dermatologists this year, she was awarded a scholarship to attend the American Academy of Dermatology clinical meeting in San Diego.
She has published in international peer reviewed journals particularly on the topic of teledermatology and is an Associate Lecturer at The University of Queensland.
Prior to medicine, Melissa completed a Bachelor of Pharmacy in Queensland and was awarded prizes for the highest mark in the Quality Use of Medicines and Drug Discovery courses as well as the 3rd year student with the highest GPA. She has worked as a pharmacist in both hospital and community pharmacy settings.   She has on ongoing relationship with her previous profession, teaching pharmacy students and pharmacists on the management of skin diseases.
Melissa is particularly interested in inflammatory skin disease including acute skin eruptions, hidradenitis suppurativa, psoriasis, atopic dermatitis as well as skin cancer management.
Clinically urgent appointments can be accommodated by contacting Central Brisbane Dermatology, 101 Wickham Terrace on 07 3831 4382.